Living on the Road
with Jim and Gayle
August, 2006
We went to two sprint car races (one in Elma, the other in Skagit). The most interesting thing (from my point of view, anyway) was the quantity of dirt kicked up in the air! We quickly learned that safety glasses were a necessity!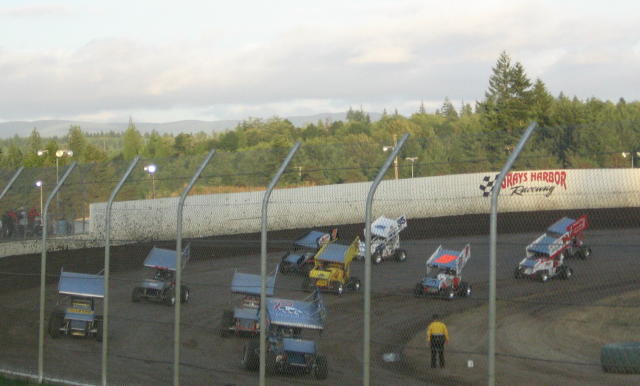 While staying in La Conner, we took a ferry ride over to Friday Harbor. It was a nice way to see the San Juans.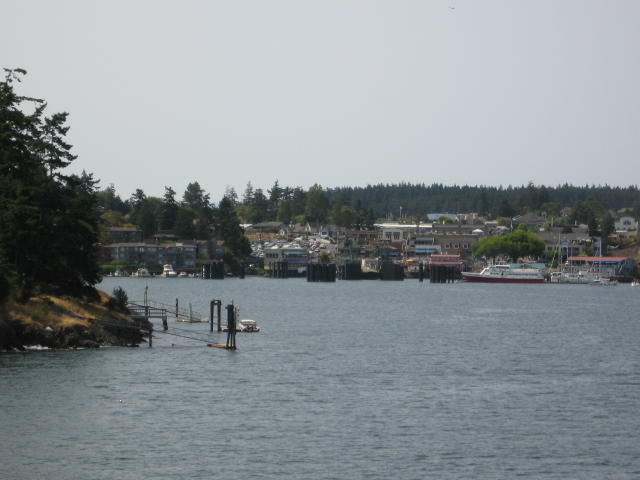 We went to an Art Fair in Anacortes. Like so many things, it was mostly "Food".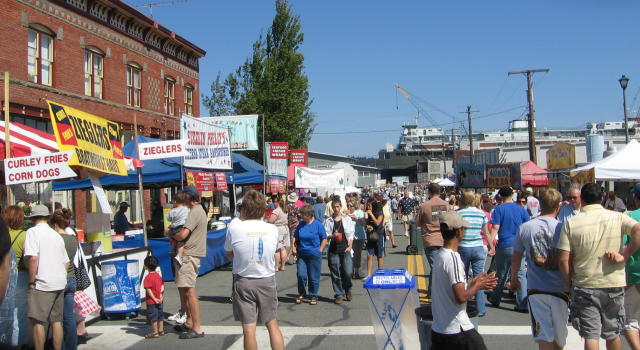 While in Ilwaco, we went to the Long Beach Kite Festival on four days. The weather wasn't very cooperative -- light to nonexistent winds and fog.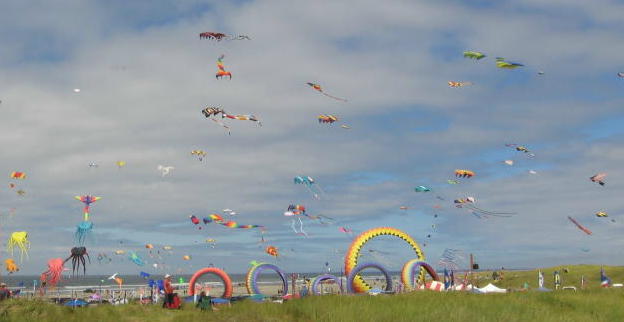 We spent most of this month on the Washington coast, so of course, a sunset picture is required!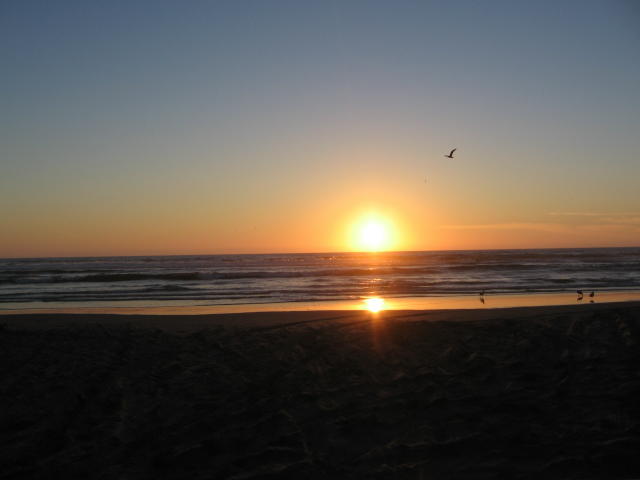 Our new freezer has been an expensive disappointment. The seal was bad so Jim had to buy some weather stripping and fix it. It doesn't get to as low a temperature as I think it should. I wouldn't recommend this brand to anyone.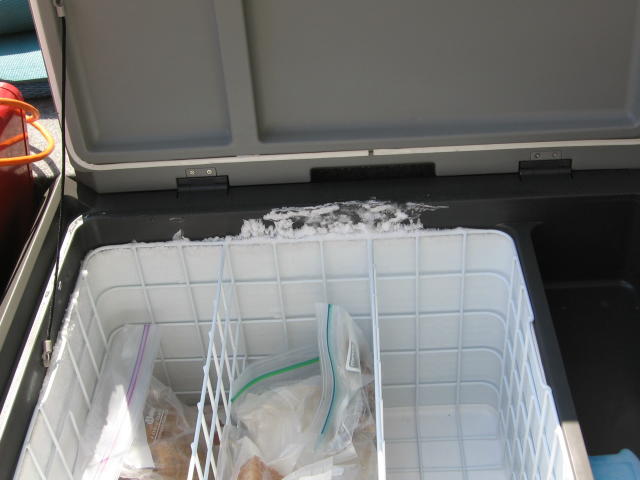 Jim didn't notice that one of the headlights on our "new" 4Runner was broken until after we bought it. At least the dealer sold us a new one at his cost.