Living on the Road
with Jim and Gayle
October, 2005
Awesome! Wonderful! Unbelievable! Great! That's how we'd describe our salmon season this year. We caught a lot of fish (40) and had a lot of fun. Most of the fish were in the 10 - 15 pound range.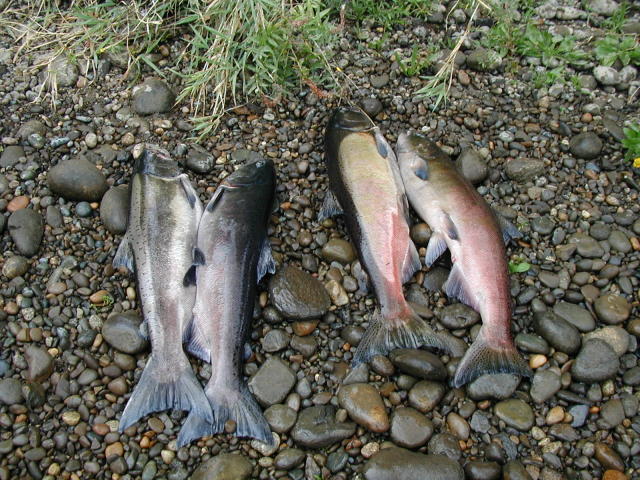 We did get some big fish!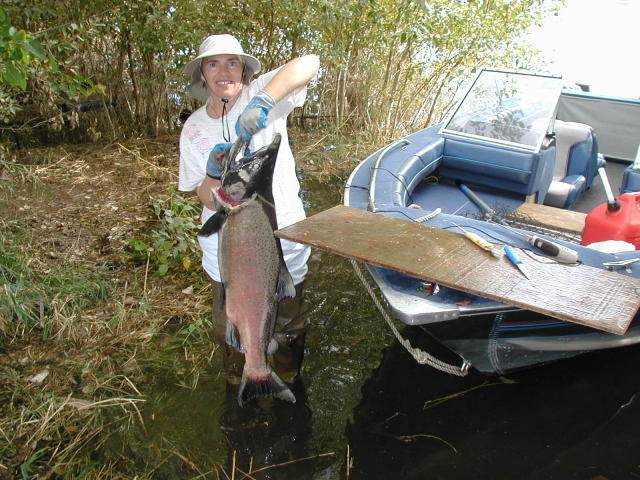 Jim bringing in a fish that we just netted.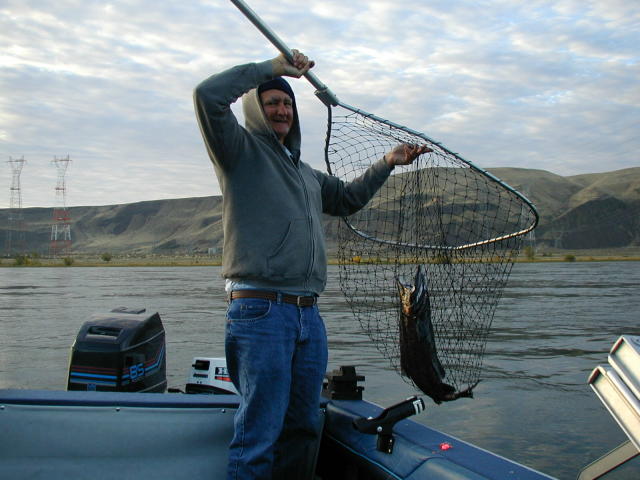 Jim bought an electric fillet knife. He loves it!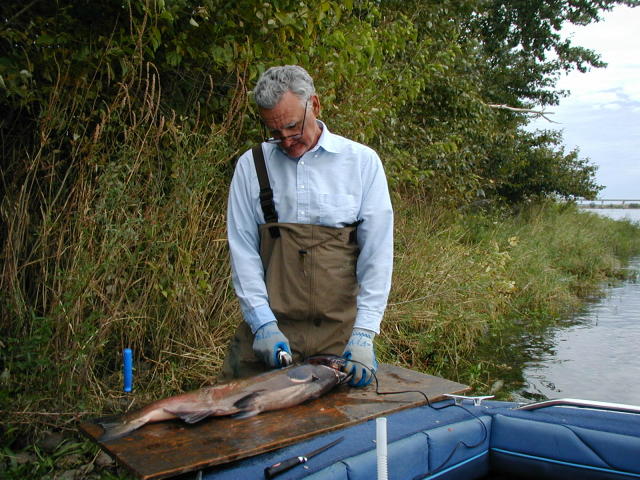 Our neighbor at the RV park this year was Phil, a professional salmon guide. On his "day off", he took us (and another friend) fishing on his boat.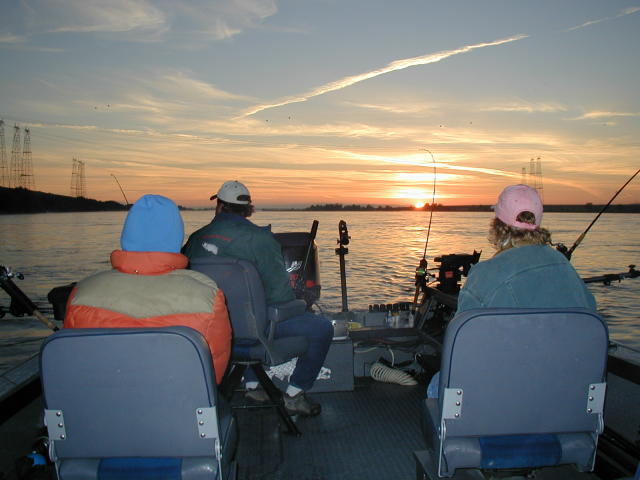 Fall colors!