Living on the Road
with Jim and Gayle
July 2005
We spent about three weeks at our friends', Scott and Joan, in Richland. We planned to stay just a couple of days, but were enjoying ourselves so kept staying a little longer. Then the morning we were finally going to leave, Charm tore out her knee. We had to wait to get it operated on and then another week to get the soft cast off. We finally left, heading to my Mom's.

Charm last year about this time.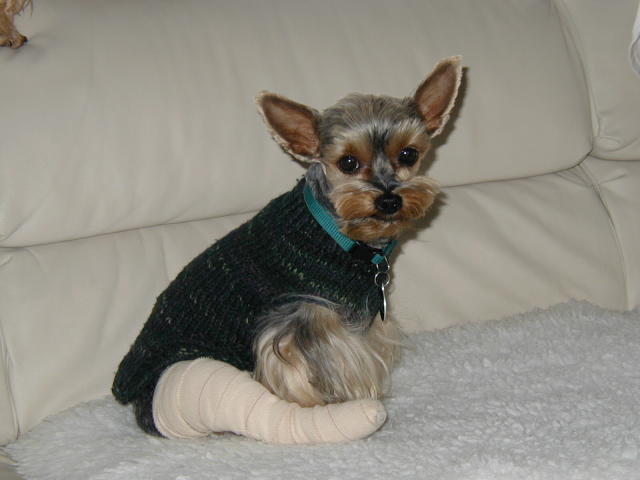 Charm this year (not a happy camper!).