Living on the Road
with Jim and Gayle
August 2005
We visited friends in Vancouver, Florence, and Sunriver.

While in the Bend area, we went to Crater Lake. It is something to see!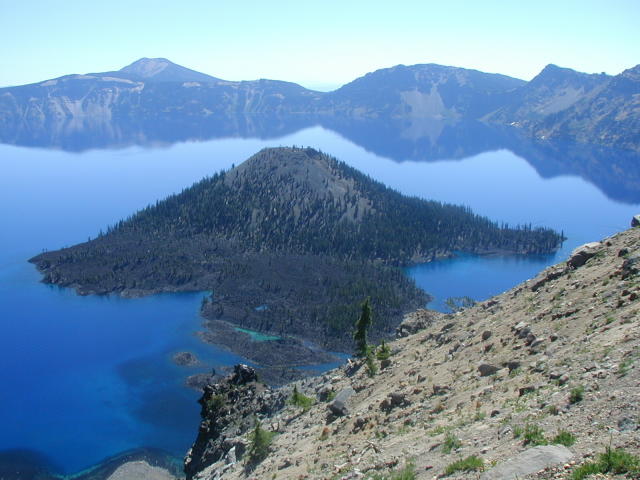 We then went to Junction City to have the "SmarTire" system put on. This system monitors the tire pressure
and temperature for all six tires on the coach and the four tires on the 4Runner.
It's a safety system that we have wanted since we first got the coach.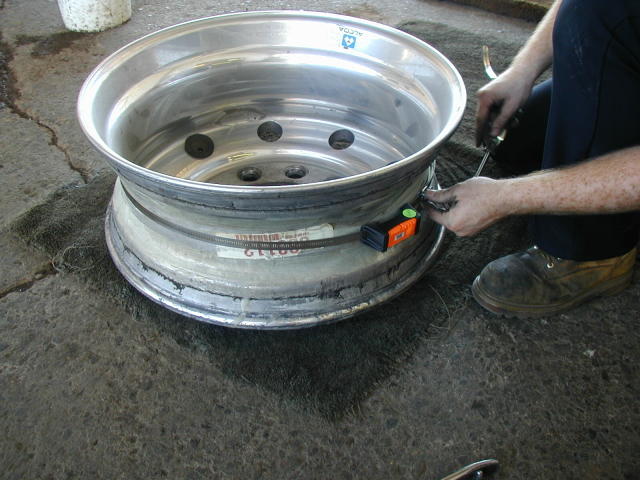 We then headed back to the coast, staying at South Beach, Waldport, Neskowin, Chinook, and Ilwaco.
Here is a typical beach scene.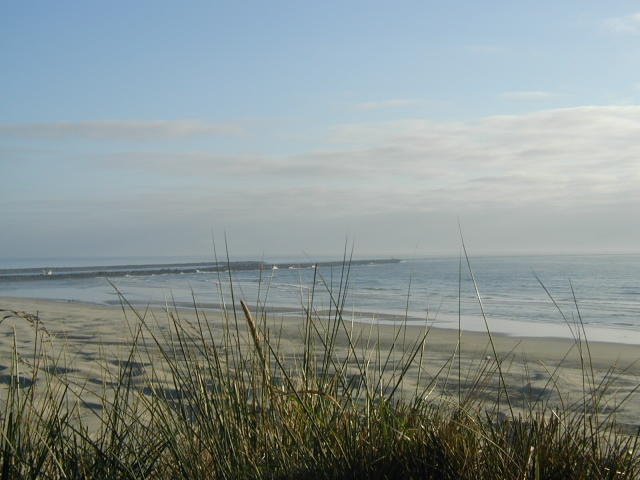 Sunset at the beach.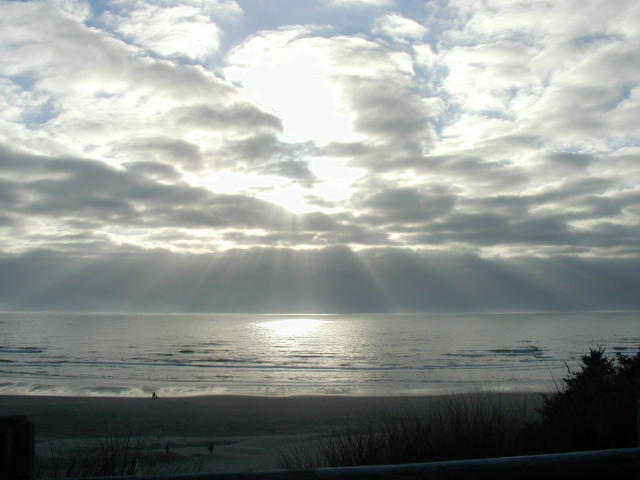 While on Long Beach, there was a huge kite festival. We kept getting sidetracked watching the fishing boats
come in so didn't make it until the last day when most of the kites were gone.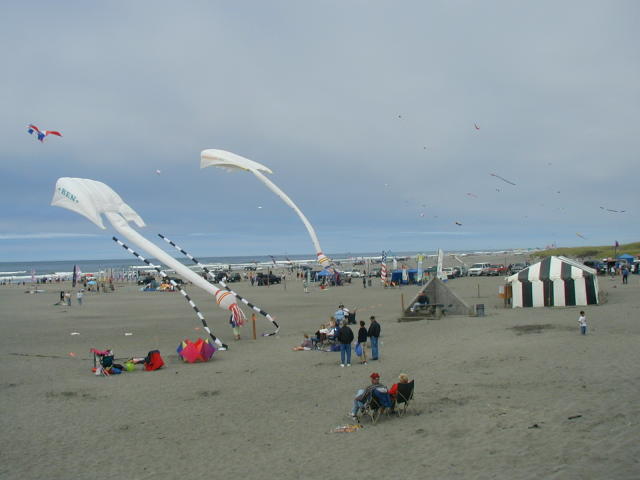 We finally couldn't resist -- we kept watching the salmon charter boats coming in everyday and
finally had to go -- not once, but twice!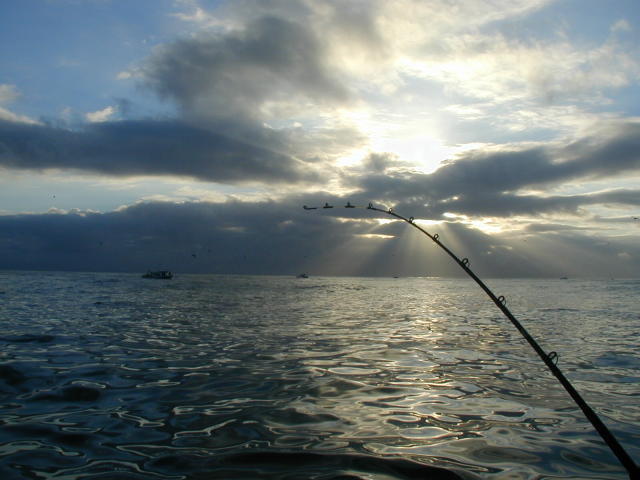 Jim catching a large Chinook salmon.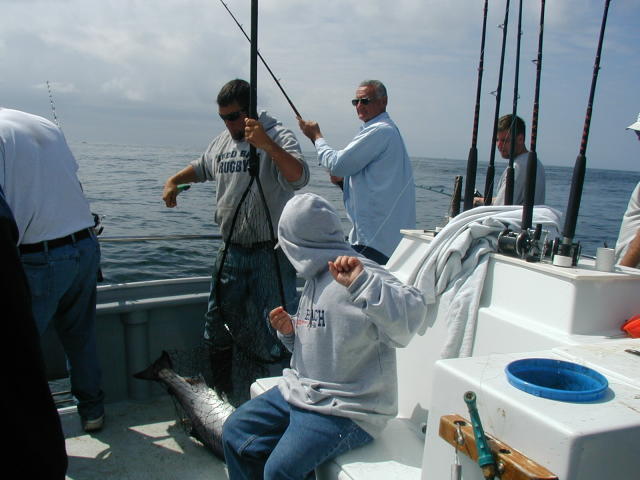 Sunrise the second trip.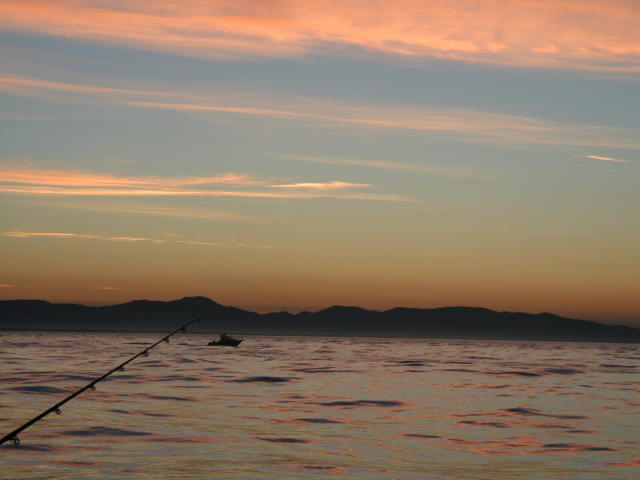 Washington is one of the few states in the nation that grows cranberries. We toured one of the cranberry bogs -- which isn't a bog until harvest time.