Living on the Road
with Jim and Gayle
April 2005
We had a party this month. We bbq'd hamburgers and had about 50 people over, each bringing a "side" dish and something to drink. It was a fun evening (party pictures by Steve).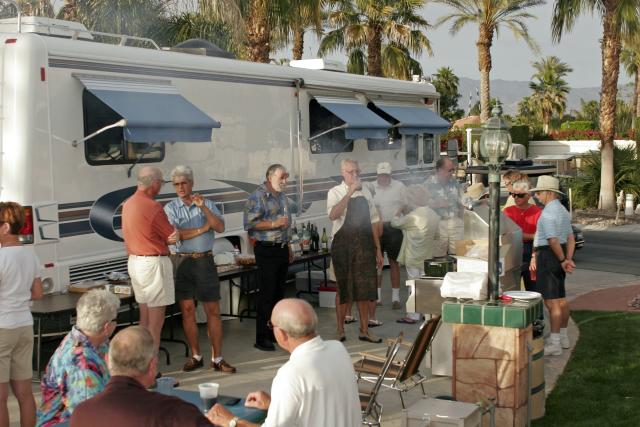 By moving the coach to the very front of the lot, we had lots of room.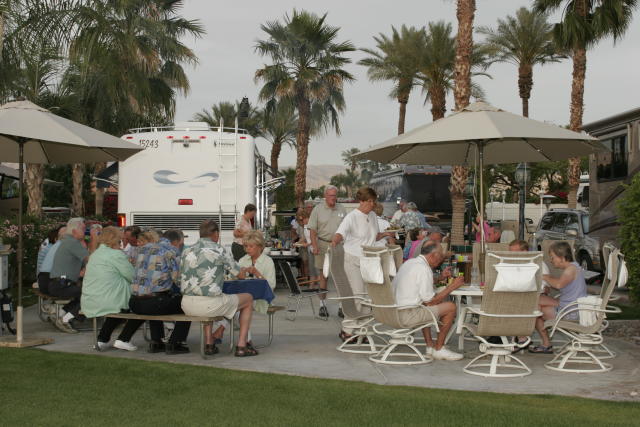 There was plenty to eat!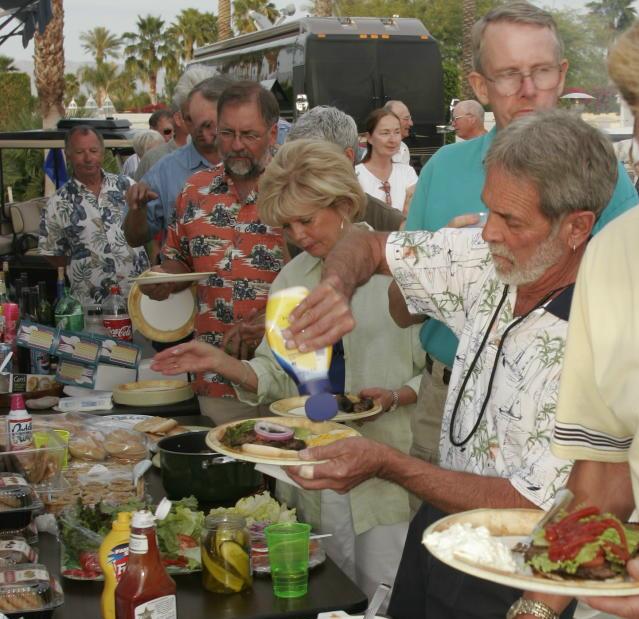 Jim had fun grilling!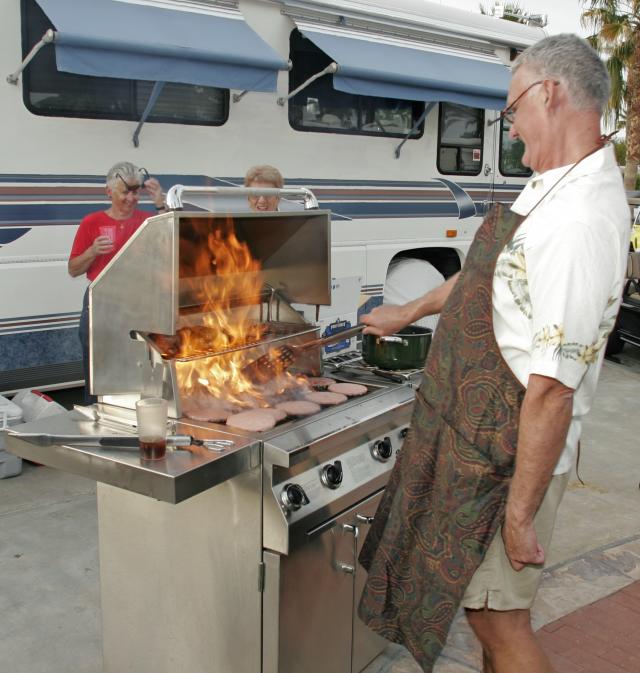 My college roomate, Carol, and her husband Duane and son, Evan (not pictured) made it to Palm Springs for an evening.