Living on the Road
with Jim and Gayle
October 2004
Most of October we spent salmon fishing on the Columbia River in Washington. We had a great season, catching more fish than in any previous year (36). Most of them were small, in the 10 - 20 pound range.


Jim caught our biggest fish this season. It weighed about 35 pounds and took him about an hour to land.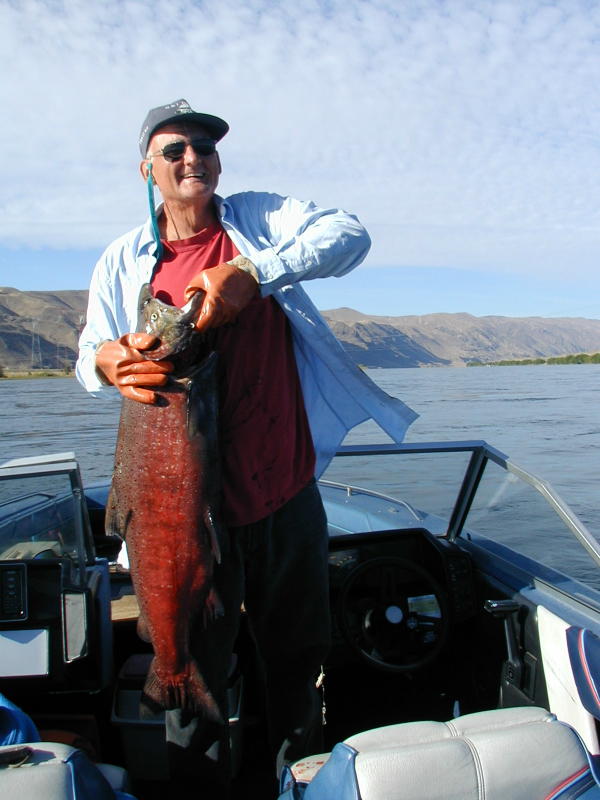 I also caught a nice fish.