Living on the Road
with Jim and Gayle
November 2004
We are at our winter "home" in Indio, CA. Upon arrival, we had a lot of cleaning to do, both inside and out. Jim continues to work on the lot, replacing a grass area at the front with brick pavers (picture by Mary Ellen). A seemingly straightforward job that has continued to expand, with moving the lightpost and rewiring of outlets. Hopefully it will be done soon!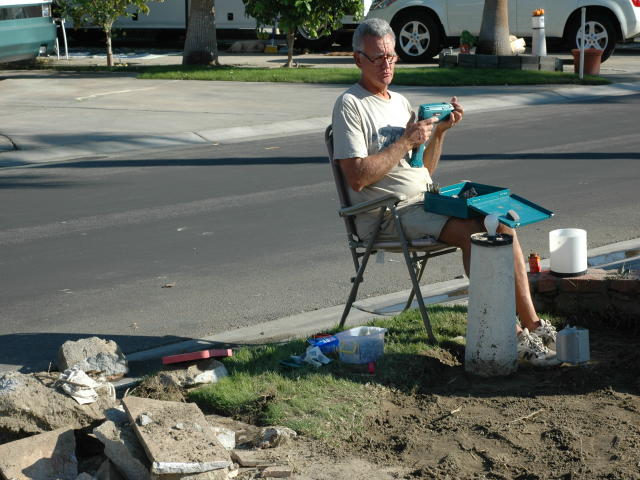 We bought a golf cart this year so that we can "toodle" around. The yorks love going on their afternoon ride around the park.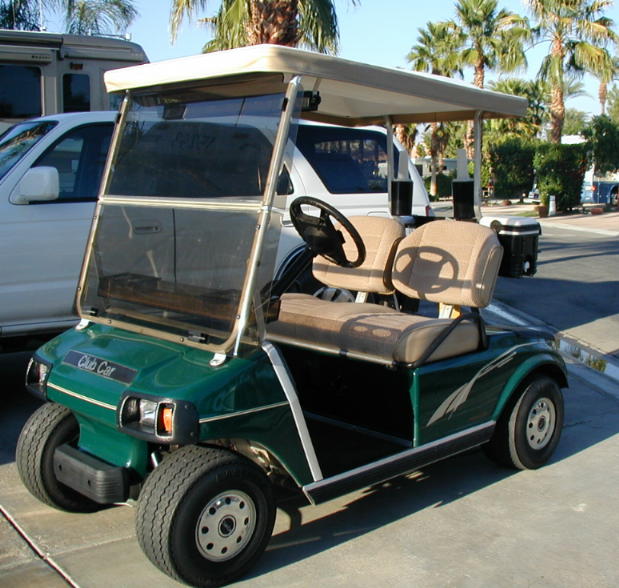 The weather is a little cool this year so far, including a day when it snowed in the foothills around us.