Living on the Road
with Jim and Gayle
April 2004
Spring definitely arrived in Indio. The mating calls of the toads in the golf course ponds sounded like a kid screaming all night long. The birds were busy making more birds -- the cactus wrens, the grackles, the doves, and the mallards. The grackles were obnoxious as they were noisy; the ducklings were sweet.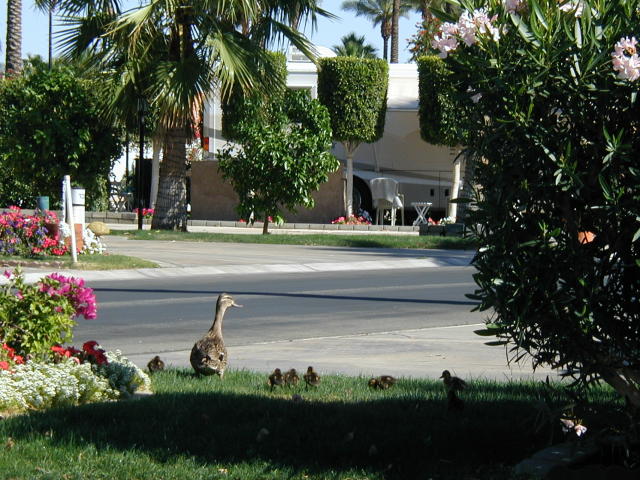 We drove over to La Habra, CA. to see Boyd Coddington's hotrod shop. He is a famous hotrod builder (has a show on the Discovery Channel). The second Saturday of every month he has an open house so that people can see his cars. Even I was impressed with them!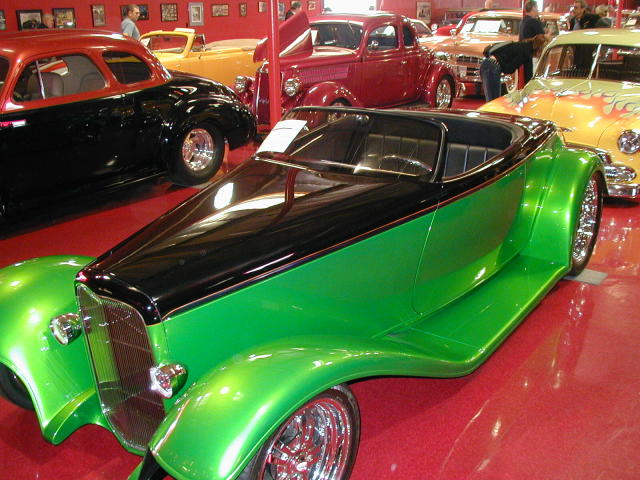 Carol, my roommate from college, visited one evening. She lives in Seattle but came to Palm Springs to visit her brother.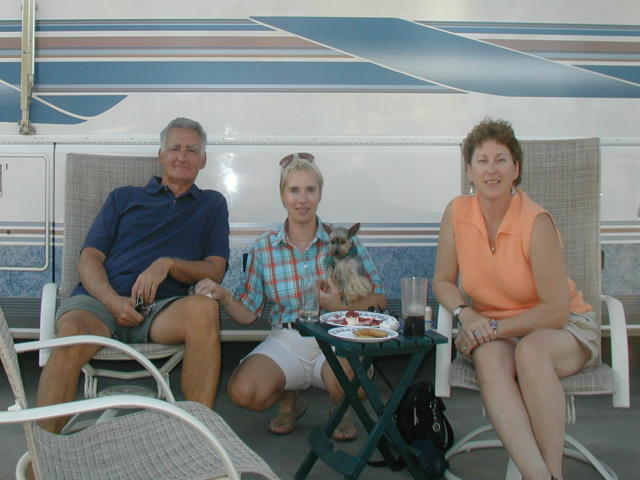 We left Indio, heading east (first destination -- Austin) on April 19th.