Living on the Road
with Jim and Gayle
September 2003
If it's September, then we're in the Tri-City area salmon fishing! We came over to eastern Washington early (the first of September) because Jim had a lot of work to do on the boat and we knew that there might be a problem finding a place to stay while we fished. Additionally, as always, we had doctor and dentist appointments, along with friends to visit. We were able to park in Scott and Joan's driveway again this year for a few days, then we moved to a new park in West Richland, and finally, we moved out to a small (10 spaces) RV park in Desert Aire.
This is the entire park: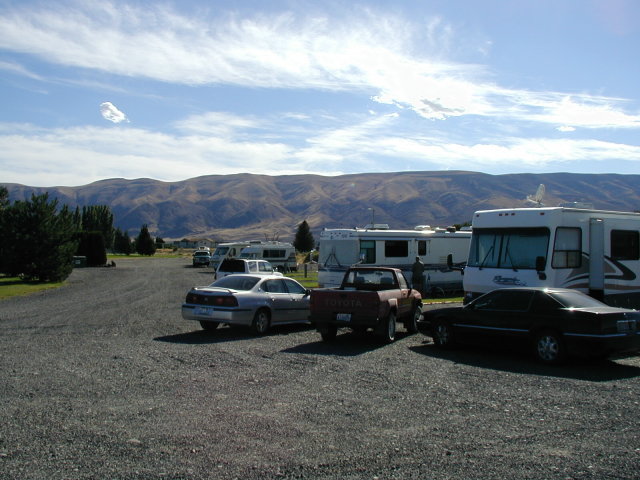 Desert Aire is out in the middle of nowhere. It is surrounded by apple orchards and grape vineyards. During this time of the year, the majority of the population in the area is migrant labor to pick the apples.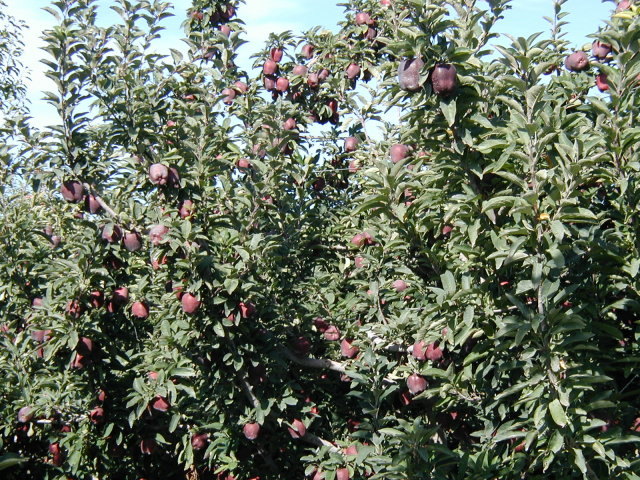 We fish about 10 miles back down the Columbia River. To fish, after leaving the main rode, we drive across a rocky field and then "dump" the boat off of the river bank (4 wheel drive is a necessity!).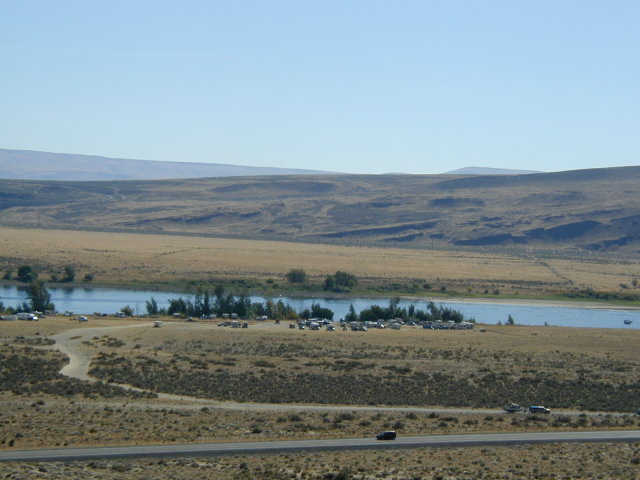 Here Jim is fishing. Note the new downrigger in the background just behind his head.