Living on the Road
with Jim and Gayle
November 2003
At the end of the fishing season, we spent about a week in Seattle at my mom's followed by a couple of days in Vancouver with Robin and Sharyl. We then headed south. Since the weather looked good, Jim decided to travel through eastern Oregon and eastern Nevada. We had never been that way. Unfortunately, we hit snow.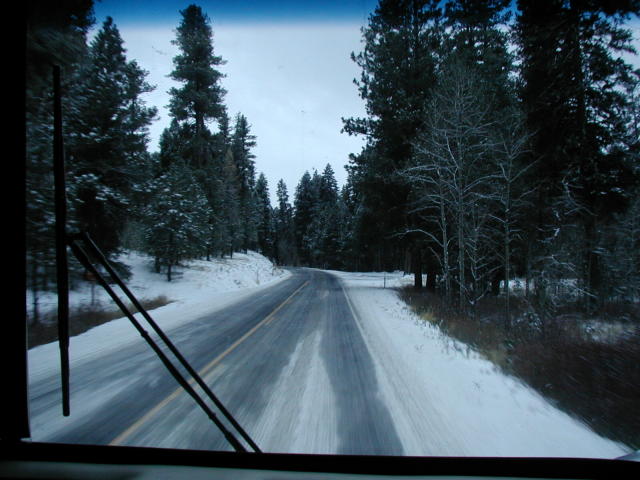 The worst part of the trip wasn't the snow on the roads, but rather the rock that the highway department put on the roads. By the time we got out of Nevada, our tow car looked like it had been sandblasted. The decals on the coach have a lot of big nicks out of them which is really heartbreaking after all of the effort Jim went to to get them put on correctly.
It is good to be back in Indio. Amazingly, the fichus hedge that Jim cut back and dug up to straighten up looks great. As a reminder, here's the hedge as we left it last year in February: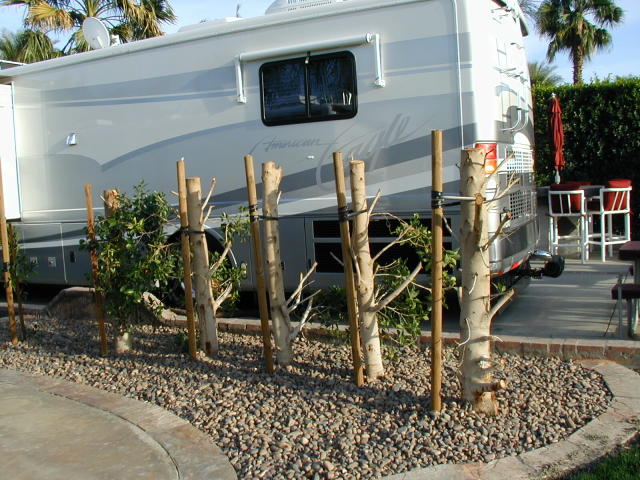 And here it is this year: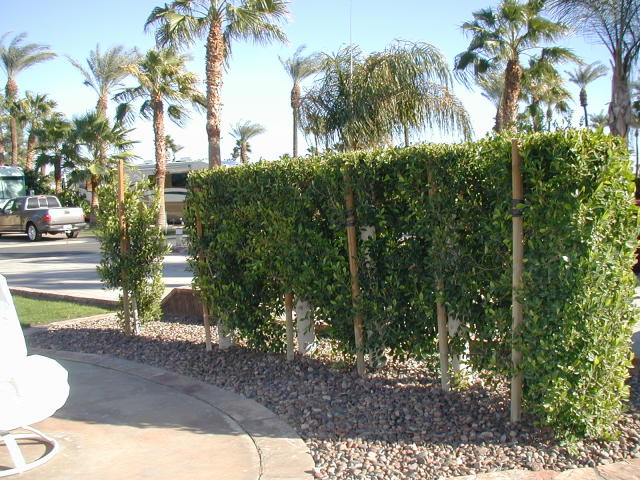 Pretty amazing, huh?

Jim's Mother, Bess visited us at Thanksgiving time.