Living on the Road
with Jim and Gayle
May 2003
The decal replacement on the coach did not live up to our expectations. It was very hard to get them done right and even after a lot of time, energy, and stress, there are still problems with the decals. The worst problems (of course, they would be right where I see them everytime I come into the coach) are with the decals on the front door. One decal is bubbled and all are lifting up at the hinge. The edges of several other decals are also lifting. I'm not sure how we will get this resolved. From a distance, They look fine.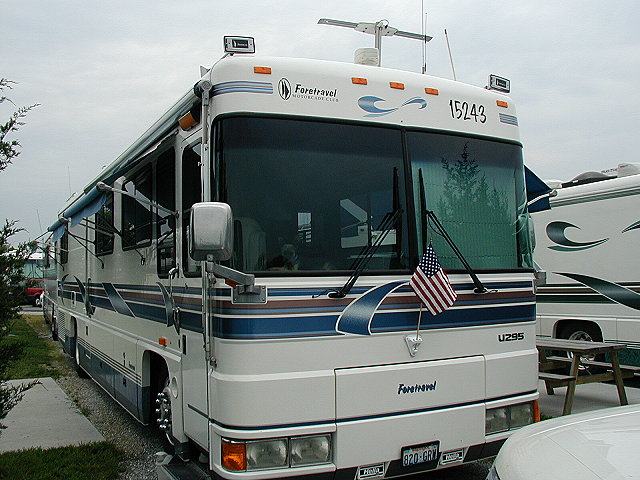 After leaving Nacogdoches, we visited friends in Lafayette, La. and Pass Christian, Ms. We enjoyed both visits. After this, we went to the Foretravel Grandvention (avoiding torandoes along the way) where we met up with old aquaintenances and met new friends.
We have now begun our 42 day Lewis and Clark motorcade. It started at St. Charles, Mo. (next to St. Louis). This is a bronze statue commemorating Lewis and Clark and Lewis's dog, Seaman.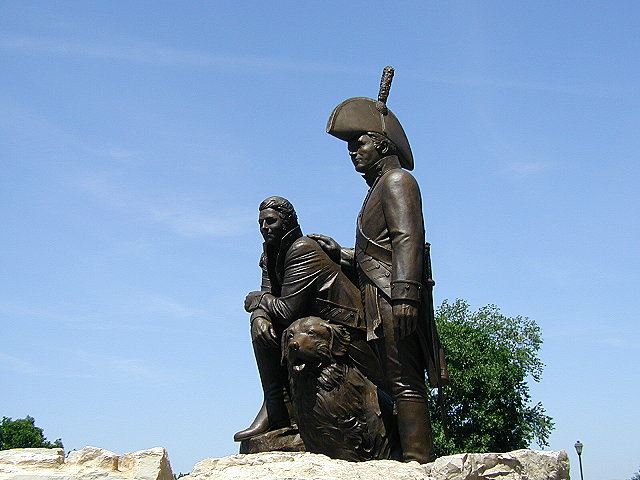 There are a lot of events marking the Corps of Discovery expedition. These are replicas of the keelboat and one of the pirogues from the expedition.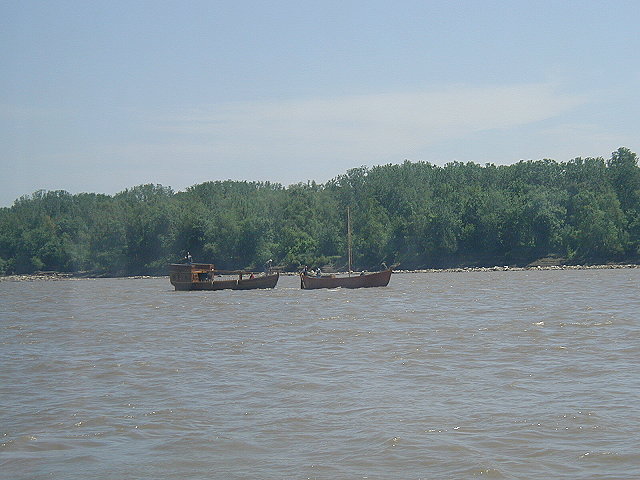 While in St. Louis, we visited the St. Louis arch. This is a very distinctive landmark celebrating St. Louis's role as a gateway to the west.