Living on the Road
with Jim and Gayle
January 2003
January found us spending the month on our new RV lot in Indio, Ca. This is a gorgeous RV park and we are very happy with the lot that we purchased. Jim has done a lot of work on the lot, removing two trees, two big bushes, and 2 concrete bordered flower beds. We are trying to maximize grass for the dogs and minimize upkeep for us. The park is responsible for mowing all grass; the property owner is responsible for maintaining all other plantings.
Jim digging up the concrete border. The small palm trees also bit the dust. He still has to get rock to put into this area. The fiscus trees behind him will either be dug up and replaced with smaller ones or we might try cutting them down to size. They are overgrown and will cause problems with the neighbor's lot.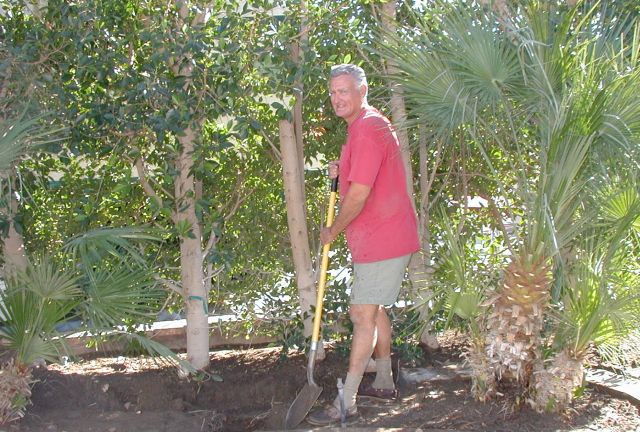 Our lot with our RV and the patio furniture.