Living on the Road
with Jim and Gayle
August 2003
We spent the last week of July and the first week of August at my Mom's while we had heated tile put into the coach.
My Mom with her two Greyhounds.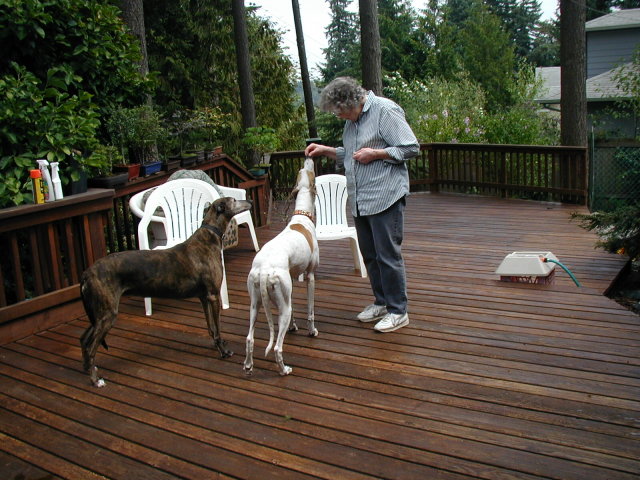 The tile installation went smoothly. We are quite happy with it. We are having to learn how to set the temperature so that we don't roast at night but maintain a comfortable temperature. The dogs have yet to discover its warmth.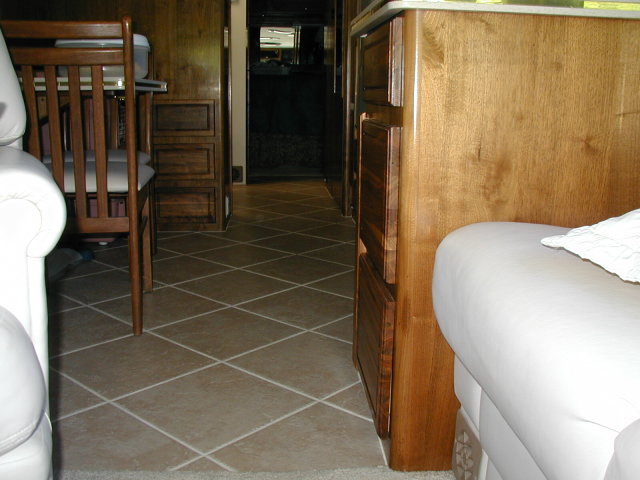 Following the tile installation, we spent a couple of days at Ocean Shores and Pacific City.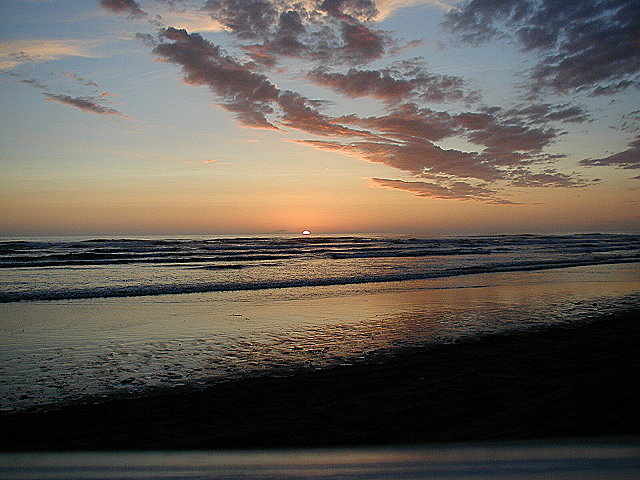 We were able to visit Ken and Marg in Port Angeles. While there we road the ferry over to Victoria for a nice day trip.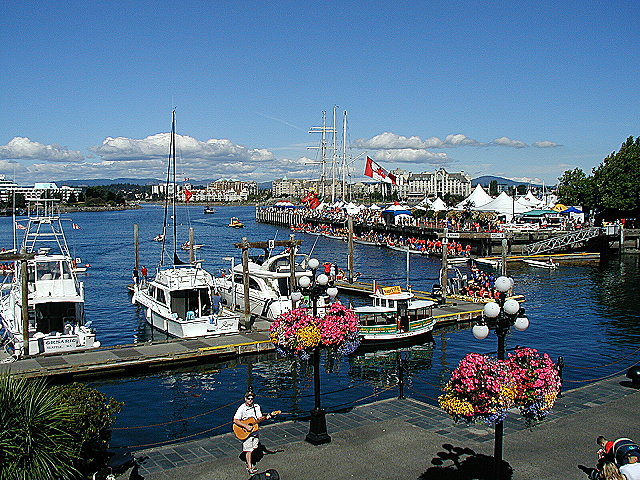 From there, we went to Hood Canal, thanks to our friends Linda and Steve, who have a place where we can park for a week. As was the case last year, the weather was beautiful, the food was excellent, and the friendships increasing.