Living on the Road
with Jim and Gayle
November 2002
The coastline of Northern California is spectactular. This is from around Trinidad.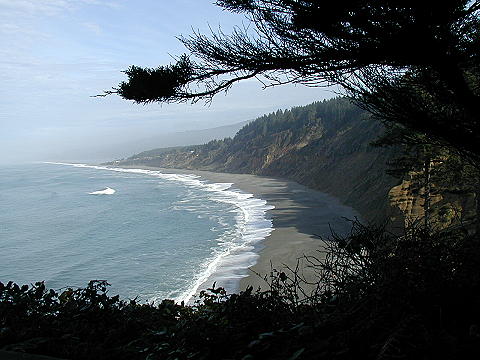 The virgin redwoods must have been an awesome site.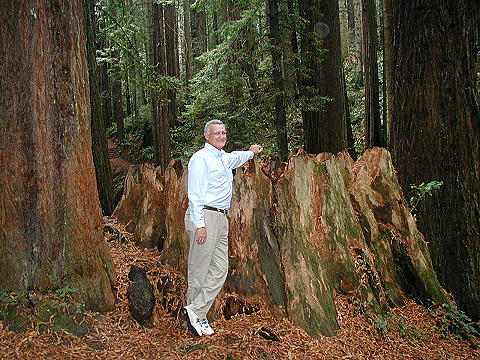 Eureka has a marina with this interesting statue.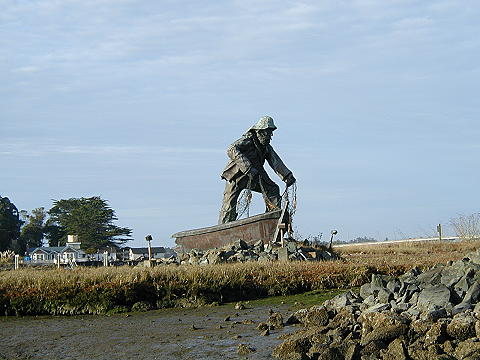 At Winters, our RV spot was at the base of a dam. Seems like a bad place in earthquake country!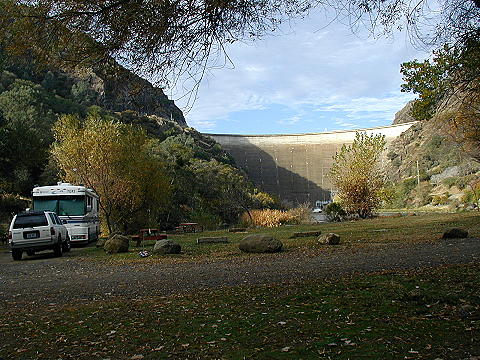 This is a picture from around our campsite outside of Santa Barbara, but easily could have also been a picture from Aguanga.