Living on the Road
with Jim and Gayle
March 2002
We spent most of March in Florida. March began with a shuttle launch. It was an awesome sight! I've seen several, but am always impressed.
From this sight we went on to events with deeper meaning. Here are pigs racing.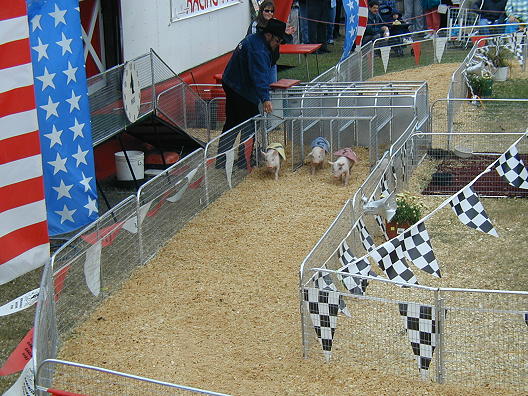 Other entertainment at the Plant City strawberry festival included eating strawberries.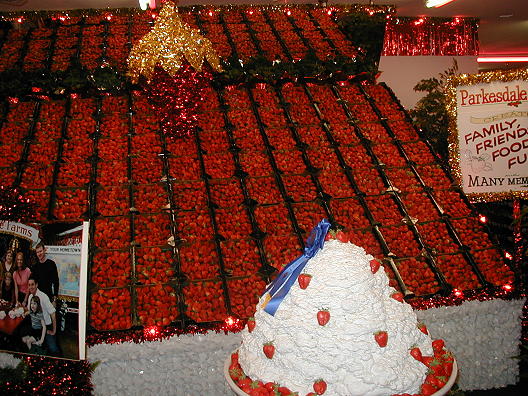 The shortcake was really good.
We went to the Family Motor Coach Association rally in Perry, Ga. There were over 6000 motorhomes at the rally. Saw lots of stuff and learned a few things. Mostly visited with friends.
After the rally, we moved to Savannah where we played tourist and visited such sites as Fort Pulaski.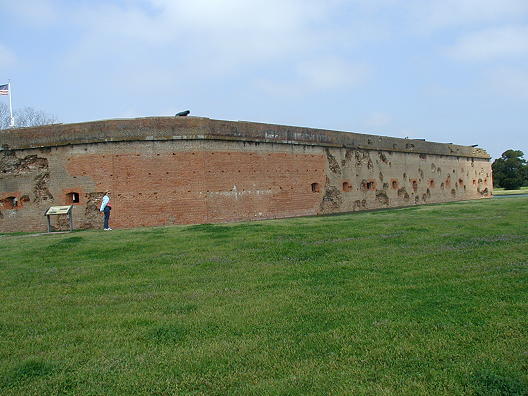 It took several years to build but only 36 hours for the Union artillery to show that it was futile to try to defend. Savannah has many beautiful homes that we enjoyed seeing.