Living on the Road
with Jim and Gayle
July 2002
We spent most of the month of July on the Foretravel Canadian Motorcade. The scenery was gorgeous! It was hard to choose a single picture, but...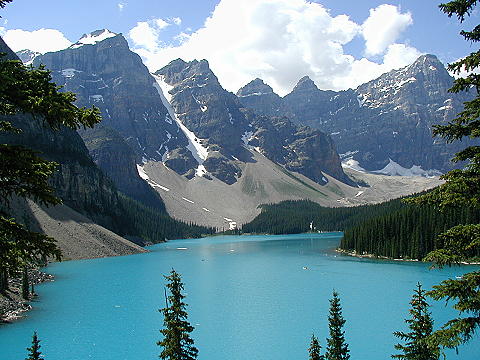 Here we all are parked at one of the many campgrounds we visited.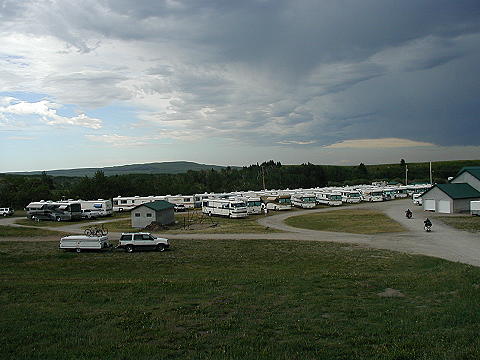 Before the motorcade, while driving through open cattle range in Wyoming, Charm discovered that there were animals (cows) outside her window! She now spends much of the drive watching for more.