Living on the Road
with Jim and Gayle
December 2002
Merry Christmas and Happy New Year from
Jim, Gayle, Puppet, and Charm!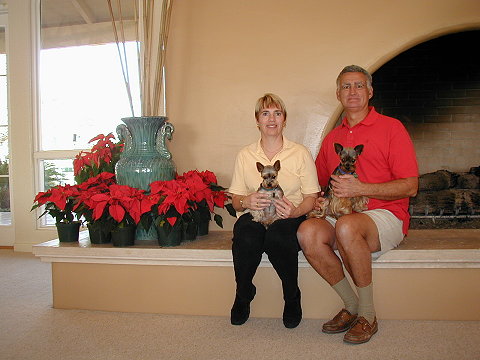 We are in Indio, California (near Palm Springs) at the time of this picture. The weather was gorgeous (in the low 70s). However, we will spend Christmas and New Years in Las Vegas, Nevada. Hopefully the weather will be just as fine.
The real news of the month is that we bought an RV lot at the Outdoor Resorts of America (ORA) development in Indio, California. We are still not quite sure how it all came about. It was sort of like the perfect storm -- all elements combined to make an improbable buying decision. Below is a picture of the lot. It backs up to the "golf course" that forms the central area of the development (few people actually golf on it because there are million dollar motor coaches surrounding the golf course and a bad shot would be costly!). We should close on January 07, 2003. We plan, then, to spend the rest of January on the lot before resuming our travels across the country.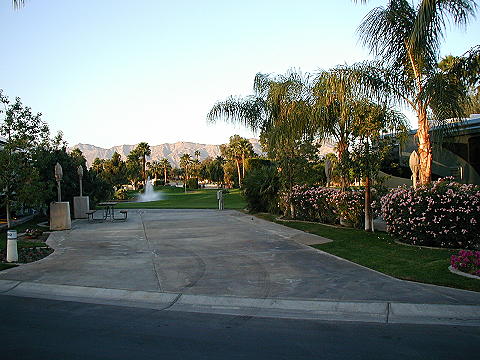 This is the entry into the RV park.