October is gone.
SALMON!
The fall 1999 Columbia River salmon run has ended.
The fish were here, and we enjoyed playing with them.
And, boy, did they play!.
Here are some photos of our experience.


This is where we fish - on the Columbia River approximately 50 miles north of Richland. If you look closely, you can see some boats on the water. This is called the "King Hole". The river is approximately 50 feet deep for about 1/2 mile.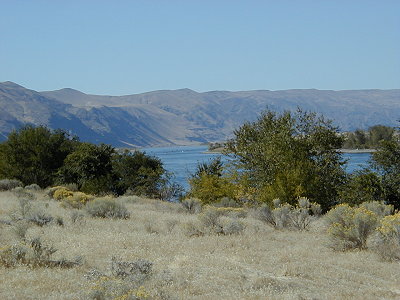 This is what it looks like up close.
Sometimes there are as many as 50 boats in the King Hole.